Game Description
The reference for the action RPG genre hits your iPhone & iPod touch in a second opus.
An epic adventure, filled with dozens of quests providing hours of fun. Enjoy the addictive hack 'n' slash gameplay and advanced customization system, enhanced by majestic 3D, iPhone 4-optimized graphics!
What they said about Dungeon Hunter I:
"Easily the most accomplished example of the genre on the App Store yet."

– PocketGamer, 9/10, Gold Award

"Exceptional games like Dungeon Hunter don't come along often."

- SlideToPlay, 4/4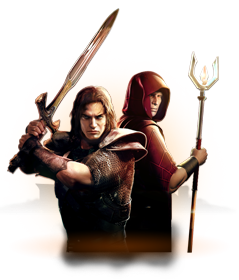 » Launch Trailer
Exclusive co-op multiplayer mode: Live your quest with up to 3 other adventurers.
Team up online, or locally via Bluetooth or local wireless.
Fight tougher enemies, face even more challenging quests, and combine the talents of all team members to be even more deadly. Your co-op game will be automatically saved: you won't lose your progress if you switch to single player mode.
A world 5 times bigger, with 33 varied areas to explore.
3 character classes, 2 specializations each, providing a total of 72 skills to develop! Improve your character up to level 100.
400 unique items to collect, including melee and ranged weapons: dual, single-handed, and double-handed. They'll impact your character's look and skills.
Face 55 unique enemies, plus 11 challenging bosses.
3 difficulty levels, all unlocked if you finish the game once.

Story
Twenty-five years after the events of Dungeon Hunter I, Gothicus must be saved once again. Want to know what happened during a quarter of a century? Read The Gothicus Chronicles.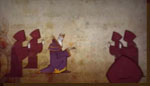 You are the son of the Immortal King Gothicus, and rightful heir to the throne. Your brother, Edward, has thrown you into exile and plunged the kingdom into a new age of terror after a crown succession war that ended with you on the losing side.
Your kingdom's salvation relies on you once again: Gothicus is threatened by the Dark Queen's return and, as foretold by the gods, the power of the Immortals themselves.
Main Cast
The Hero
You, the player, exiled son of the king and legitimate heir. Immortal blood runs in your veins.
Edward
Your twin brother, who has made a pact with dark forces to take the throne. A spiteful soul, twisted by hate and resentment.
Celeste
Guardian faerie of Gothicus – a refugee from the Faerie Domain, which was annihilated in ancient times. She convinces the Hero to return from his exile to save Gothicus. Learn more about all the faeries.
Supporting Characters
Lord Gothicus
The old king, your father, now enfeebled under Edward's spell.
Rene
A priest whose religious order has been cast out by Edward's forces.
Alu-Vidor
A deadly assassin who hunts you from the shadows.
Fairies & Bestiary
During your peregrination, you will cross the path of numerous creatures. Most of them are evil and aggressive, while a few entities are there to help you and increase your power. Learn all about the friendly faeries and check Gothicus' beastiary.
"Five Elements, Five Powers So The World Shall Survive."
Faeries are the source of magic in the realm. Every faerie is bound to one of the five elements: fire, air, water, earth, or lightning. You can only equip one faerie at a time.
The five elements compose the source of all spells and magical creatures. Every elemental creature has strengths and weaknesses against one or more of these elements.

Maria, protector of the seas. Her mighty waves encircle your foes while your resistance to elemental water damage is increased.


Sylph, most ancient of the faeries. Her mighty cyclone pummels your enemies while your resistance to elemental air damage is increased.


Primula, protector of all that grows. The earth itself will ravage your enemies while your resistance to elemental earth damage is increased.


Avalon, faerie of the flames. A rain of fire punishes your enemies while your resistance to elemental fire damage is increased.


Celeste, guardian faerie of Gothicus. She punishes the enemy with lightning strikes while strengthening your resistance to elemental lightning damage.
A relentless assassin working for the crown, Alu-Vidor will track the prince throughout his adventures in Gothicus… and beyond.

Based out of Castle Gothicus, these elite guards have been tasked with the protection of the crown for centuries. Though splintered during the Wars of Succession, their strength has been reconstituted under Lord Edward's dark reign.

This demon has lain in slumber under the Darkwoods for years until it was awakened and used by a cult to trap Primula the earth faerie.

These mutated wyrms are all that remain of the wet, pre-cataclysm sea that dried up and became the Bloodsands.

These powerful beasts reign as 'lord' of the swamps, second only to the true swamp king. Fortunately, they are rather dumb and not very social so they are rarely encountered in groups.

The rootdweller shaman serves as leader of the goblin hordes, urging forward the lesser devils to serve as cannon fodder while they work their dark magics from the back of the pack.

The martial arm of the Order of Alastor, these holy warriors preserved the church during the Wars of Succession. After Edward's tyrannical rise to power, the Templars, as well as the Order itself, were ousted from power.

These wolves from the northern mountains usually hunt in packs, surprising travelers by jumping out from the snow, into which they blend perfectly.

Masses of these beasts populate the Boglands, subservient to their Trungus lords and the alphas of their own tribes.

A terrible foe, the souls of fallen heroes are said to animate these empty suits of armor. Beyond their supernatural strength, their wails of hate and regret are said to chill the blood of even the most hardened warriors.
Character Classes
Choose a class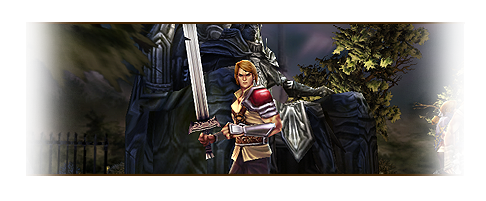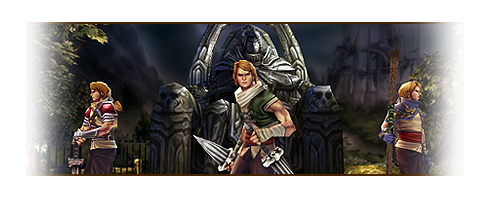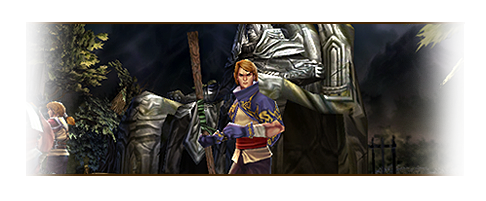 Warrior
Stalwart son of Gothicus, the Warrior's raw power allows him to excel against the largest of enemy hordes. The Warrior can wear the heaviest armor.
Favorite attribute: Strength
Earthstrike

A furious strike that shakes the very earth. Nearby enemies are thrown asunder.
Blade Rush

A lightning-quick charging attack.
Battle Hardened

Defense rating improves. Enemies have a harder time canceling your combos.
Once your character is experienced enough, you can choose one specialization out of two:
Crusader
The backbone of any party, the Crusader possesses both magic to bolster allies and skills to devastate enemies. The Crusader also gains improved bonuses from faeries.
Condemnation

A holy light incinerates the impure.
Alastor's Blessing

Both you and nearby allies regenerate health at an accelerated rate.
Retribution

Each attack against you also damages the attacker.
Berserker
An all-out attacker, the Berserker lusts but for blood and battle, eagerly trading life for strength and defense for power. The cautious need not apply.
Annihilating Spin

An unstoppable 360 degree attack, damaging and pushing back all nearby enemies.
Crippling Strike

Sacrifice hit points to inflict a crushing blow, stunning and knocking back your enemies.
Unholy Strength

Wield a weapon in each hand to gain a damage bonus. At high levels, 2-handed weapons can be wielded with a single hand.
Rogue
A finesse fighter, the Rogue favors speed and precision over raw power. The Rogue cannot wear heavy armor.
Favorite attribute: Dexterity
Vicious Strike

Stun your enemies with sand, and then unleash a merciless succession of slashes.
Featherfoot

The light step of the Sandwalkers is with you. Your running and attack speeds increase.
Marked for Death

Land successive attacks on the same enemy to gain an ever-increasing damage bonus.
Once your character is experienced enough, you can choose one specialization out of two:
Archer
The ultimate in versatility, the Archer is capable of simultaneously targeting single or multiple targets and inflicting a variety of status effects, all at long range.
Rain of Arrows

Fire three arrows in rapid succession, automatically targeting nearby enemies.
Maim Shot

Your supernatural accuracy skewers your enemies' limbs, pinning them to the ground.
Bow Mastery

Your ranged weapons deal additional damage.
Death Walker
A master of stealth, the Death Walker can attack, kill, and then vanish, all in an instant. Back-stabs, silent attacks, and a variety of status-inflicting techniques are at his disposal.
Concealing Cloud

Summon an all-concealing cloud. Enemies cannot detect you.
Plague Edge

The curse of the Bloodsands lives on. Your attacks have a chance to slow and poison the enemy.
Numbing Studs

Each attack against you has a chance to slow the attacker.
Mage
Learned in the magical arts of The Ancients, the Mage relies on both Faerie and Dark Energy for power and protection.
Favorite attribute: Energy
Stormslave

An all-consuming storm slows and damages your enemies. Deals elemental air damage.
Doppelganger

Teleport to safety while leaving behind an explosive stone doppelganger.
Wizardry

Your staff attacks deal additional damage. Your skills cost less MP to activate.
Once your character is experienced enough, you can choose one specialization out of two:
Shadowmancer
A master of the Dark Arts, the Shadowmancer uses his powers to drain his enemies' energy, exploit their remains, and then raise them from the dead to obey his commands!
Summon Undead

Summon an undead creature to fight by your side.
Harrowing Grasp

A demonic attack. A giant hand shatters your enemies' bones, inflicting massive damage.
Spell Overdrive

Your elemental attacks gain a damage bonus when your health falls below a certain level.
Illusionist
Master of time, space, and perception, the Illusionist twists reality to suit his whims, confusing, slowing, or even turning his enemies against each other.
Eclipse

Blind, weaken and immobilize all enemies for a short time.
Hold Time

Slow all enemies.
Hypnotic Gaze

Nearby enemies may join and fight alongside you.
Video Gallery
Game Trailer
Dungeon Hunter 2 - Making of
Video 3
Video 4
Dungeon Hunter I
Dispel the darkness in your realm!
When the darkness awoke, evil flooded over the land of Gothicus. Dispel the darkness in your realm, uncover your memory about terrible events and fight the evil queen who tyrannizes the kingdom… the queen you loved. Dungeon Hunter is a 3D epic quest set in a dark fantasy world, in the tradition of the most successful action RPGs.
Discover the enormous world of Gothicus and achieve different types of quests and missions: explore, kill, protect, find special items… 5 faeries, each with their own personality, will help you, providing protection, powers and advice.
Create your own character: choose his class from Rogue (to act stealthily), Knight (to use the blade as your favorite weapon) or Mage (to perform the most powerful magic).
Evolve and progress along your adventure. Gain experience points by killing enemies or succeeding in certain quests, and choose how to distribute them according to the skills you want to favor.
Tons of items, weapons and armors to find or buy from the merchant. They will change the look and abilities of your character.
A great gameplay experience (hack 'n' slash) for real-time fights, providing a heavy dose of fun for everybody.
Play this unique action RPG for hours! Defeat the forces of evil, by magic and by sword, and finally face your destiny.